New technology high horsepower tricycle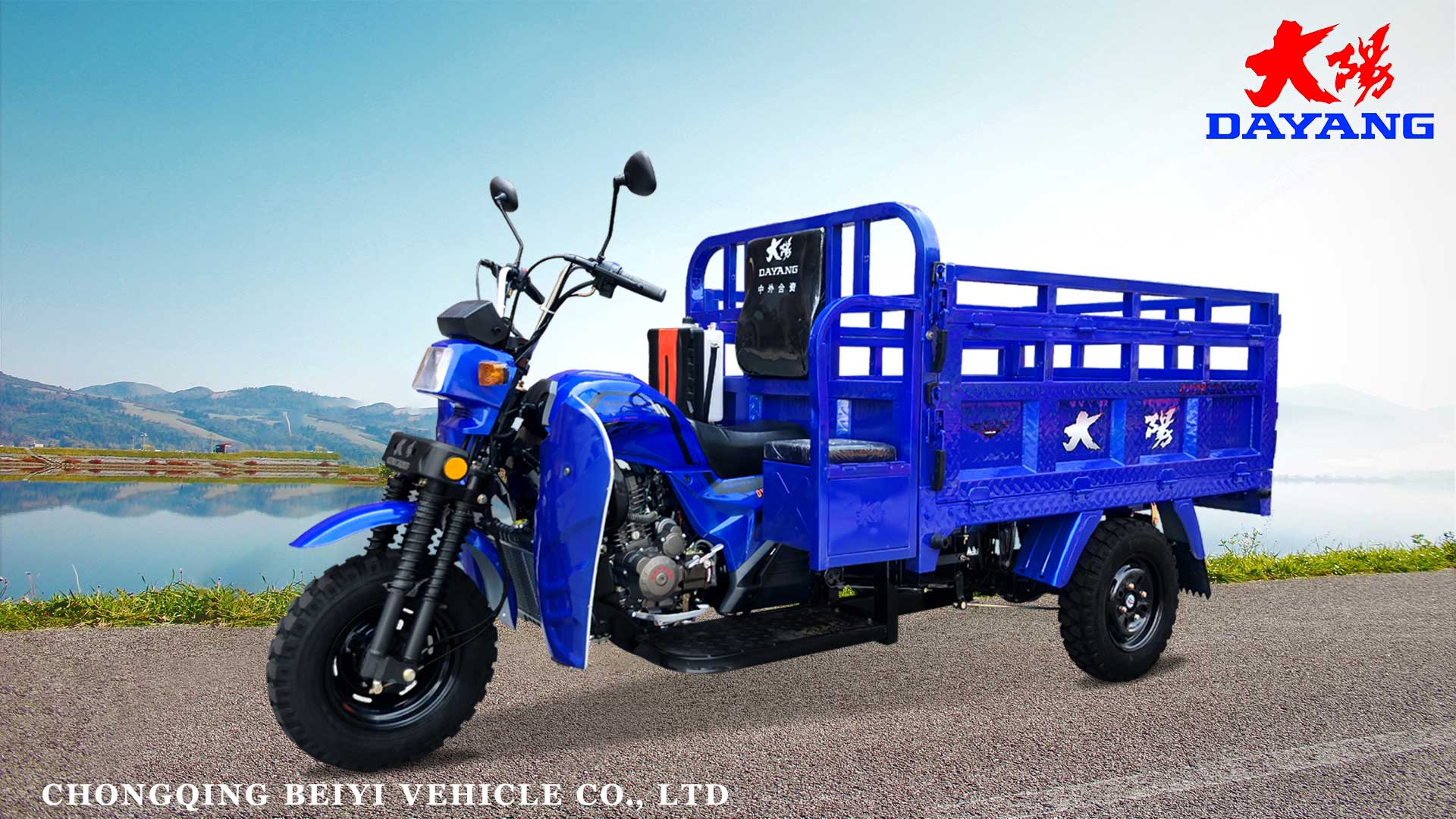 The first beam sustain a lot of pressure , this physical design is important in safety and practicability, we use 3mn thicken steel plate , it is exactly bear the pressure but not waste power. It drastically solve the problem

Plus size frame Surface treatment: pickling, phosphating, electrophoresis high-temperature baking design, its own outfall , thicken keel are extend to frame it improve frame ruggedness

Augmentation : it is a device to change the torsion , it can widely use in different road condition it make tricycle more easy t on uphill
New technology high horsepower tricycle
Attributes
| | |
| --- | --- |
| Engine | 175cc,Air-cooling |
| Chassis | 40*80 |
| Rear Axle | Intergral booster drum,Φ180 |
| Operating model | Handle (optional Car Steering Wheel) |
| Front Shock Absorber | 50 types of shock absorption |
| Front Brake | Drum |
| Rear Brake | Hydraulic |
| Wheels Type | Three |
| Front/Rear Tire | 5.00-12/5.00-12 |
| Cargo box size (L*W)(M) | 1.8*1.3 |
1.This model adopts the air-cooled engine, no leaking, no freezing, no fouling and air-cooled engine doesn't need a radiator.
2.The seat is made by high-grade leather and sponge, plus the backrest is improved according to human engineering, these things increase comfort and lower fatigue
3.Relatively speaking, lower power has lower fuel consumption.
New technology high horsepower tricycle
1. Material technology: We will select 5-10 products that meet our standards from 100 steel products, and the remaining materials will be supplied to factories of other second and third-tier brands. Only those that meet the thickness, size and material we just mentioned can pass our screening. And our frame production line consists of 18 processes.
2. Pneumatic fixture is also used in our production process to ensure stronger welding strength and better consistency. The production of the fixture refers to the automobile standard and has obtained a number of patents.
3. Carriage welding: 90% of carriage welding is made by CNC robot welding, with better quality and more smooth and beautiful welding points.