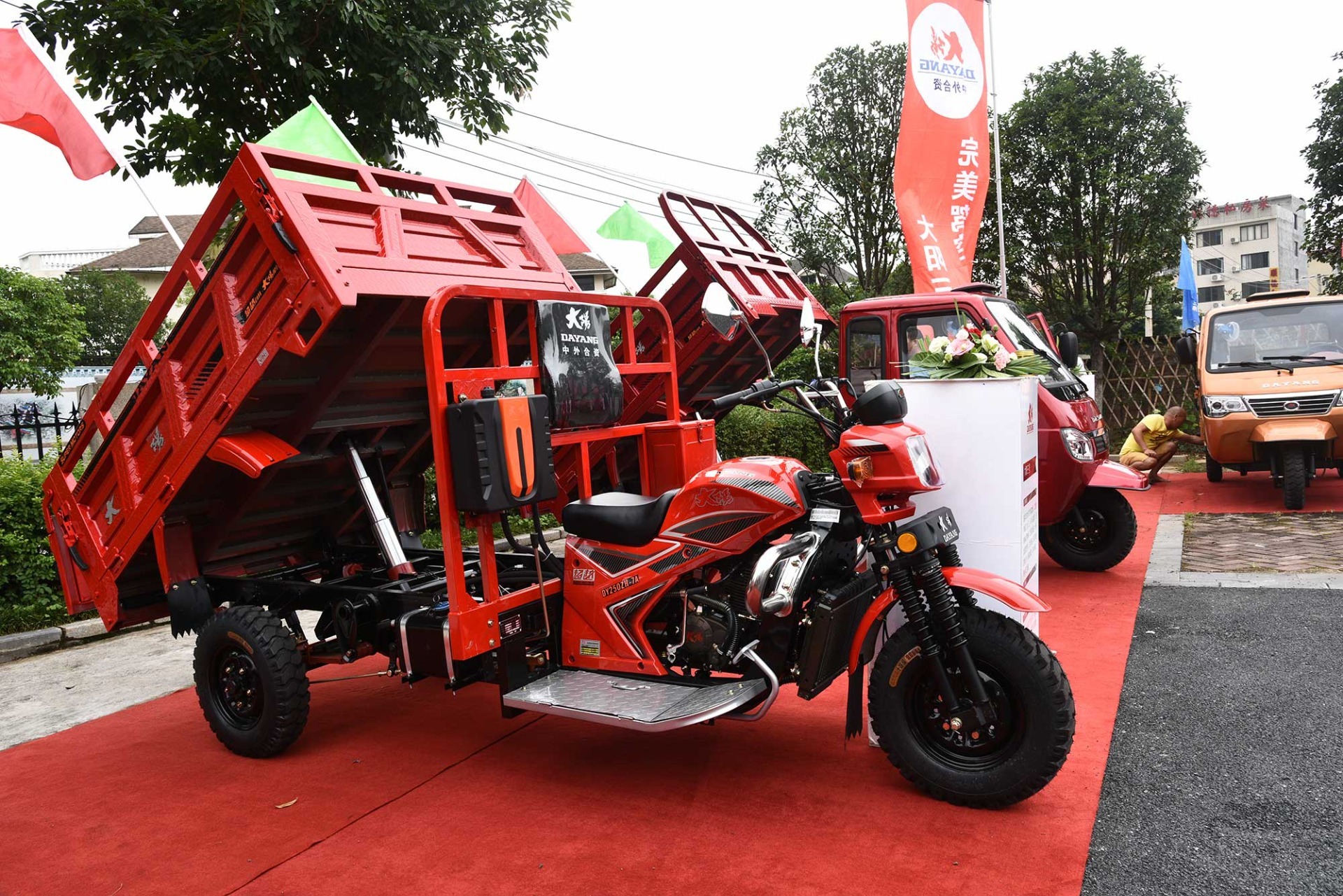 Chongqing Beiyi vehicle is jointly funded by China Ordnance Equipment Group and Thailand Zhengda Group. Since its establishment in 1992, it has developed into one of the largest Sino foreign joint ventures, producing more than 14 million Dayang three wheeled motorcycles of various series.
With a good start, Dayang's latest products continue to move forward along the good momentum after summing up the successful experience. The series products maintain the consistent style of exquisite workmanship and exquisite material selection. Shanghai Baosteel material "8" steel pipe bird's nest frame structure, automobile grade vacuum tire, automobile grade steering wheel and seat, four-wheel disc brake disc hydraulic automatic and other supporting materials are all made of original imported real materials, so that users can buy at ease and use comfortably.
"Beiyi world" "Dayang China", the brand pattern has established the reliability of Dayang products. Innovation, high quality and non slackness must also be the basic responsibility of large enterprises. From brand to product and even clear enterprise production strategy thinking, which is also what many tricycle enterprises expect. In the past, in the face of the downward economic situation, Chongqing Dayang projects have made steady progress under pressure and maintained continuous exploration and innovation. New projects have further strengthened brand optimization and system improvement by relying on the greater resource platform of Dayang brand and the support of friends in the industry.
As China's economy enters the new normal and the domestic tricycle industry is facing new development, Dayang will concentrate on the key nodes and continue its long and far-reaching brand influence for another 20 years,cohesion breakthrough, through a series of strong measures and forward-looking strategies, constantly strengthen and improve the advantages of Dayang tricycle in market competition, and build the backbone of China's tricycle industry! Adhere to Beiyi industrial spirit and implement Dayang global strategy!