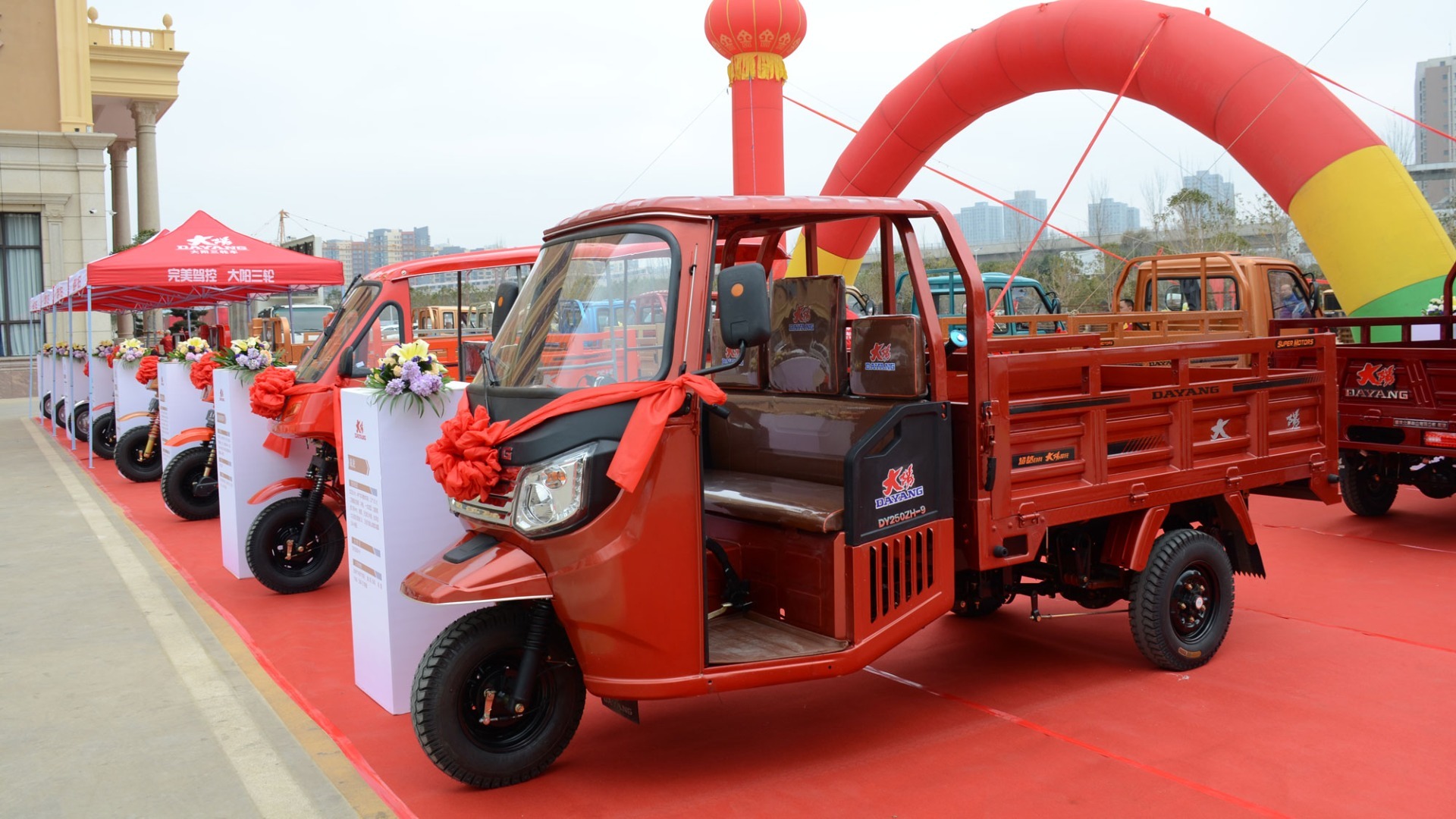 1、 Brand advantage
Chongqing Beiyi vehicle industry launched three rounds of home show. The debut of more than 20 products on the first day was recognized by many exhibitors, attracting more than 100 interested customers to participate in the afternoon Marketing Summit, and drawing three rounds of beautiful blueprints with Li Ming, chairman of Beiyi and Feng Yong, general manager. With the participation of many manufacturers, Beiyi booth is equally popular.
2、 Product advantages
Important parts are processed by ourselves, and other parts are selected from suppliers. DAYANG tricycle is really made of materials and not simple in workmanship. For example, fuel powered models with a displacement of 200ml, used DAYANG's high-end high-quality gasoline engine, carried out the matching test of power three devices in the performance of the whole vehicle, optimized and selected Deli carburetor, patented three section muffler and air filter, so as to ensure that the power performance and Dr evaluation results of the whole vehicle are at the advanced level of the industry, so as to meet the comprehensive purchase needs of users for speed and carrying capacity.
3、Industrial spirit
Chongqing has a unique advantage of industrial clusters. Its plate has a number of strong motorcycle enterprises and perfect supporting systems. Beiyi automobile industry, based in Chongqing, is the re promotion of Dayang brand tricycle industry. As a brand enterprise with a high starting point, the overall strength of Chongqing Beiyi automobile industry has been affirmed by the industry. At the same time, it also forms a resource fit with Luoyang Beiyi. In terms of resource integration, relying on the unique supporting resources, excellent technical support and a large number of technical talents, the products have been perfectly displayed in terms of quality and innovation, and its internal technology will be integrated and advanced, so as to consolidate the domestic market, open the North-South layout and create a stronger Beiyi brand in the big strategic global market!