The best quality tricycle and hot-selling tricycle model 200cc from China
Benniu fuel tank and hot-selling three-wheeled motorcycle models with 200cc super-cooled engine Lifan. Dongba 50*100 fully riveted double-layer frame 2.4*1.4 carriage (500+150 guardrail, 6 side lights) 3 decals (two side doors, one tail door)
Powermaster full suspension afterburner rear axle, 220 drums, with 4 shock absorbers, drum brake 5.0-12 tires, coarse teeth, single wheel, with spare tire,
Four-spring hydraulic shock absorber, new big pedal, welded big iron ball bumper, 6+3 steel plate (red), with column spring, license plate lamp, adjusting pillar, anti-rollover bar, hydraulic jack, cross sleeve, with armrest Toolbox, integral channel steel tail, integral rear tail connection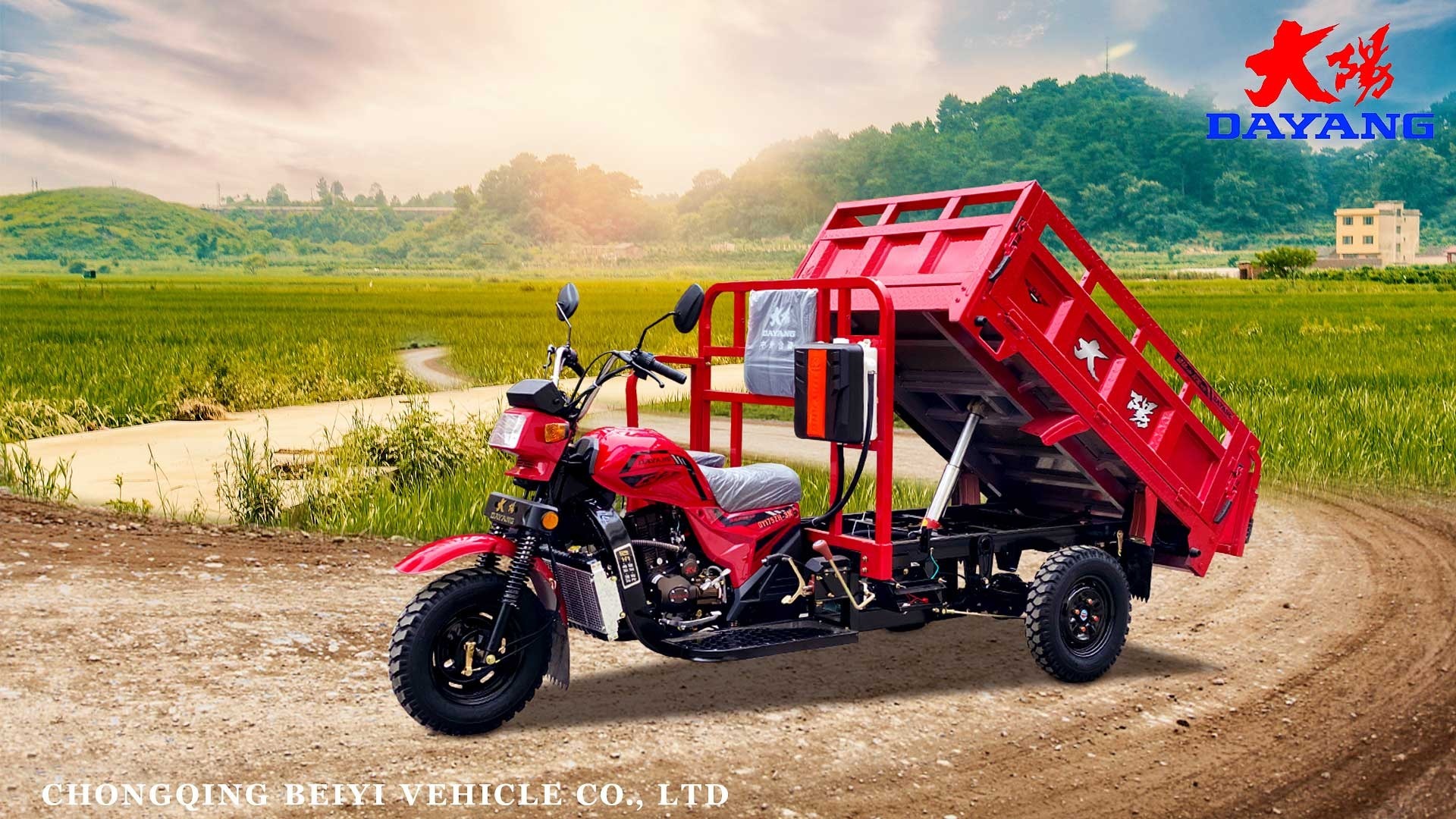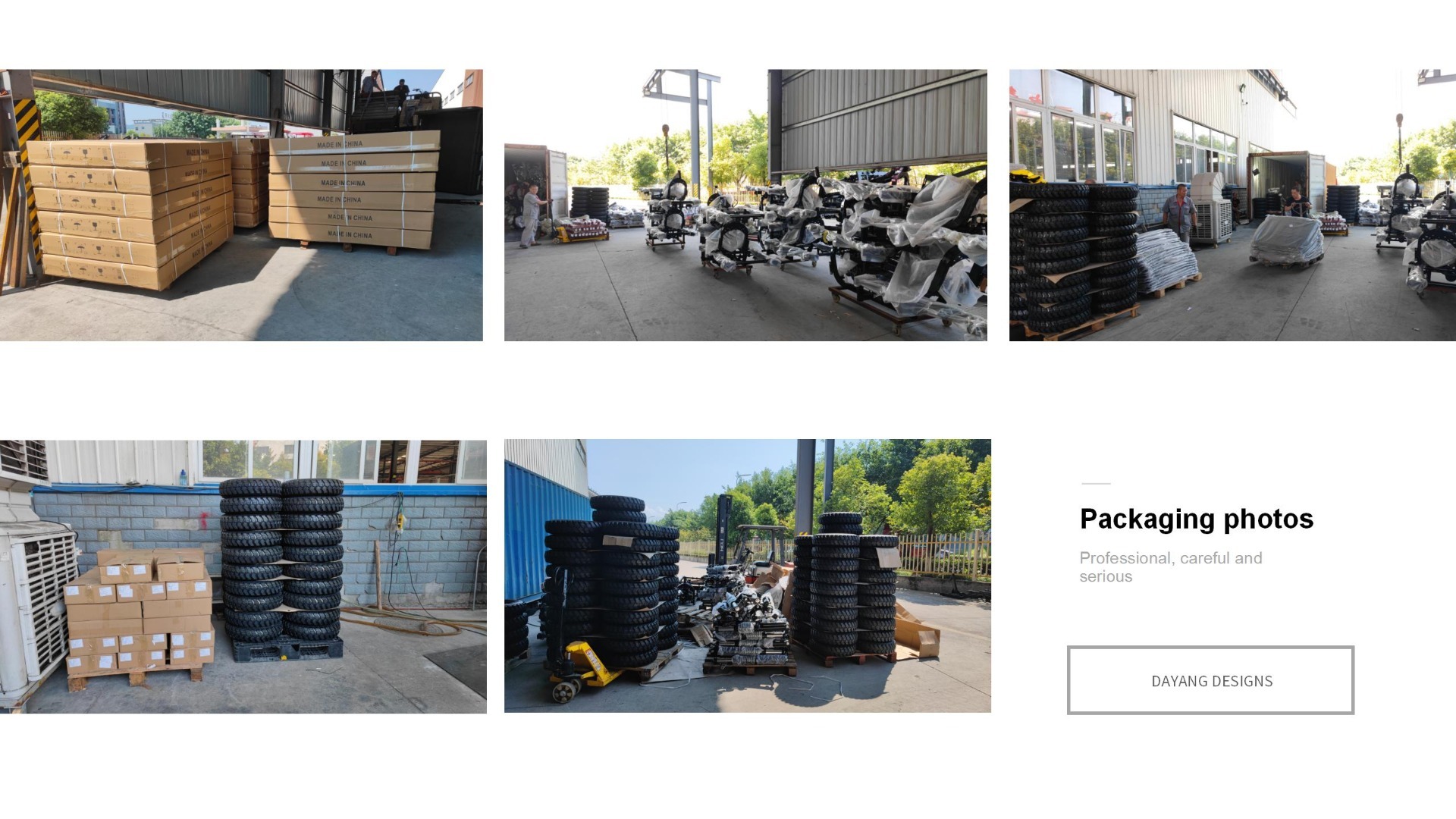 Factory Introduction
1. Our factory is a three-wheeled motorcycle company specializing in the development, production and sales of regular three-wheeled motorcycles.
2. The company fully adopts the concept of automobile development, independent research and development of main core components, independent production, reducing costs, and ensuring product quality and performance.
3. The company has introduced more than 30 professional technical engineers to ensure that the company's products exceed customer expectations.
4. The factory occupies an area of 78,775 square meters, with a total construction area of 75,866 square meters, and currently employs 300 people, including 60 engineering and technical personnel; the industry's leading modern industrial base. It costs hundreds of millions of yuan to build intelligent and flexible products production line.
5. The production equipment is complete, and the inspection equipment meets the production requirements, including 3 frame welding lines, 8 carriage welding lines, and 2 cab welding lines; 3 vehicle assembly lines, 2 vehicle inspection lines, and automobile paint lines 2 pieces .
6. The annual production capacity of three-wheeled motorcycles is 150,000.
7. As of 2020, the market value of Dayang has exceeded 25.1 billion, making it one of China's top 500 most valuable brands.
8. The company adheres to the business tenet of "quality first, customer first, fair competition, and benefiting society", and comprehensively carries out quality management activities.
Production Market
Dayang has successfully entered the European and American markets with high-quality products and excellent technology. It has been exported to more than ten countries and regions including the United States, Germany, South Korea, Thailand, Myanmar, Peru, Southeast Asia and so on. The annual sales volume exceeds 5w units, and the brand value has exceeded RMB 25.1 billion
1. Become the number one brand in Chongqing's annual sales within two years, with the market covering more than 20 provinces across the country.
2. Quickly become the most popular three-wheeled motorcycle in the African market, with an annual sales volume of 3W units.
3. The new models are favored by dealers as soon as they are launched, and dealers rush to purchase them first.
4. Provide exclusive three-wheeled motorcycle models for major customers in many countries.