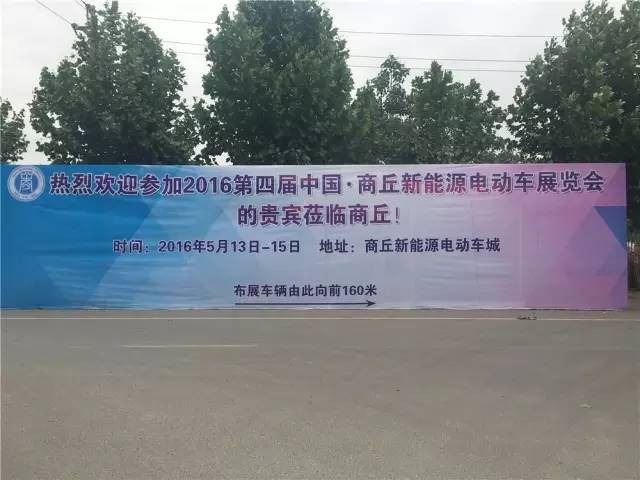 On May 13, 2016, the fourth China Shangqiu electric tricycle, new energy vehicles and parts exhibition was held in Shangqiu electric vehicle exhibition and held in Shangqiu new energy electric vehicle city. This exhibition was hosted by Shangqiu Municipal People's government and co organized by Shangqiu Municipal Bureau of industry and information technology, Shangqiu Electric Vehicle Industry Association and Xuzhou Huabo Exhibition Service Co., Ltd. Relying on the base advantages of Shangqiu electric tricycle industry cluster area and the strong support of the municipal government, the exhibition will create unprecedented influence, attract manufacturers and dealers from more than 30 important provinces in China, and build a green bridge between sellers and manufacturers, markets and consumers.
As one of the three major electric tricycle industrial bases in China, Shangqiu has a solid foundation through its development in recent years. Its products have excellent quality and obvious brand effect. Its products radiate more than 20 provinces, cities and autonomous regions in China. In order to promote industrial agglomeration, Shangqiu municipal Party committee and government have given strong support in the formulation of industrial standards, scientific and technological research and development, enterprise land use, capital, taxation and other aspects. In Shangqiu Economic Development Zone, Emma, bububuxian, Taifeng bird, jiegong, Tianjian and other well-known brands have gathered.
At this Shangqiu exhibition, there are not only three wheeled vehicles and accessories, but also many new energy vehicle products. Baoya, Ritchie, frevo and other four-wheel vehicle products appeared in the exhibition, attracting many guests to stop and watch.