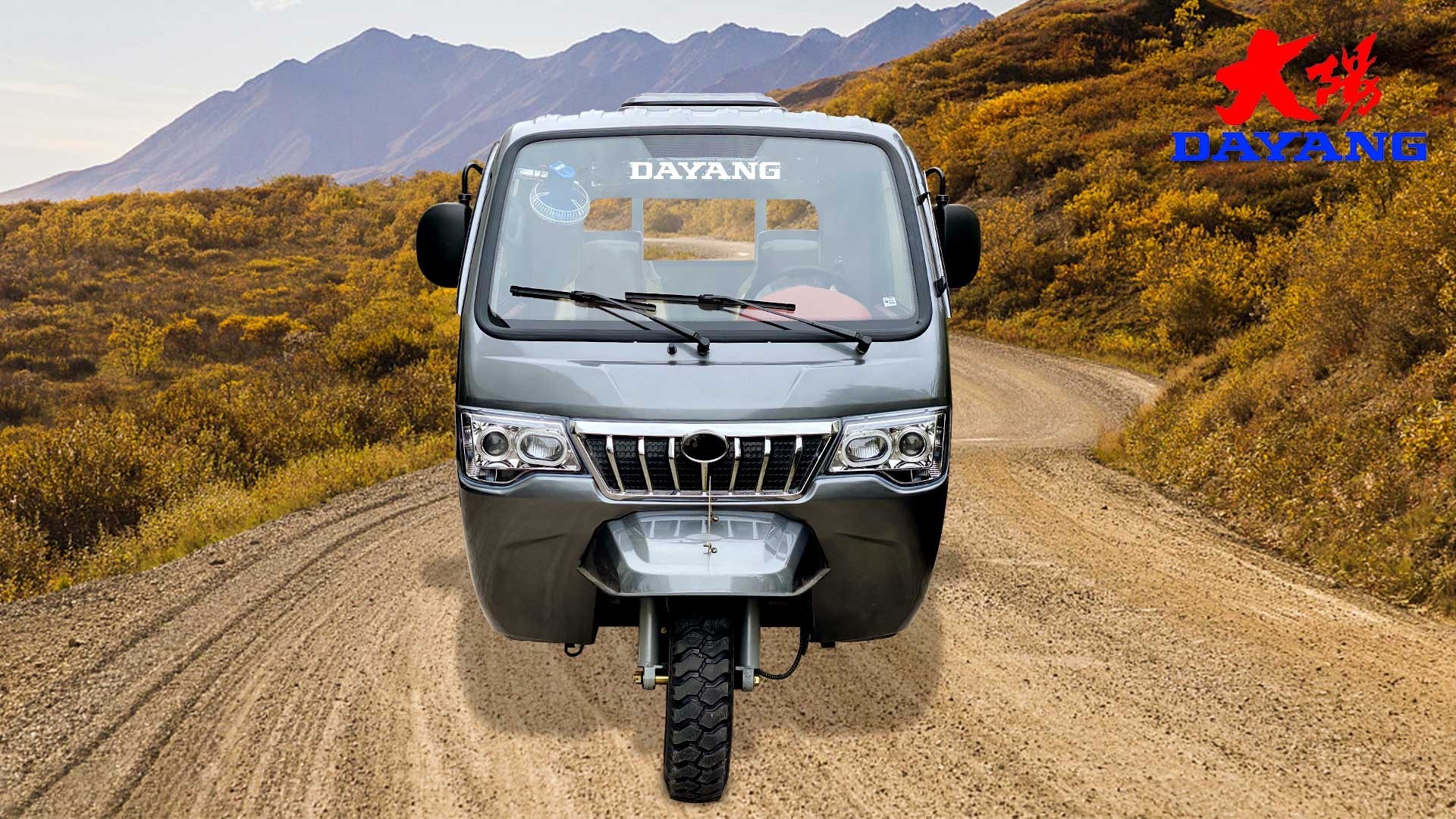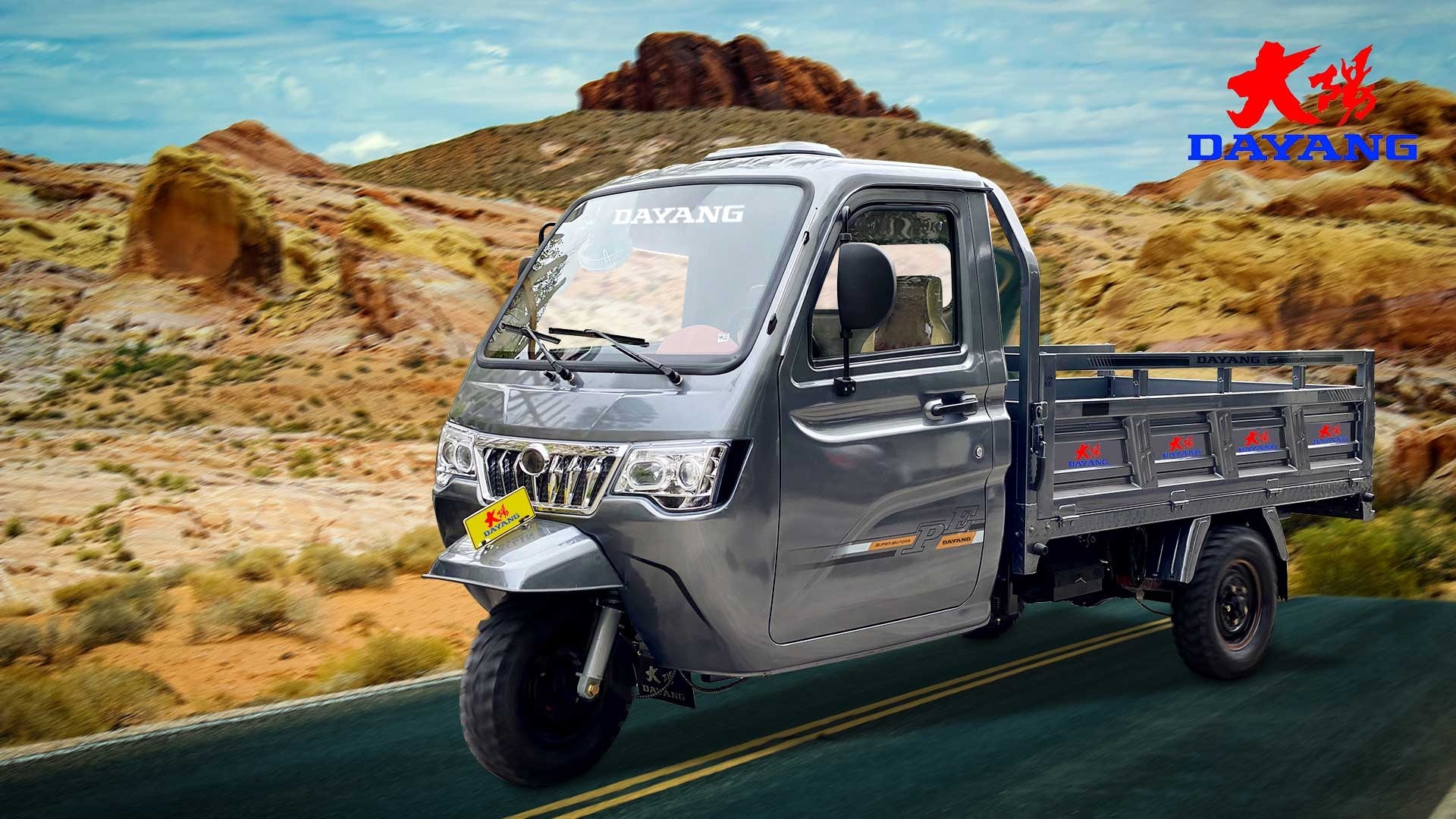 Stable frame cargo motor tricycle
1. The Original chassis structure design is more reasonable, higher strength, more durable, making the vehicle safety higher
2. The engine adopts spring connection, which is more comfortable and easy to replace
3. Battery box can be installed from 18A to 32A, and can be replaced at will, saving worry and convenient
4. With armrest seat and tool box for easy carrying
5. With afterburner mechanism to make climbing load easier
Stable frame cargo motor tricycle
Attributes
| | |
| --- | --- |
| Engine | 200cc,water-cooling |
| Chassis | 50*100 |
| Rear- Axle | Intergral booster drum,Φ220 |
| Cabin | Semi cabin, iron material |
| Operating model | Handle (optional Car Steering Wheel) |
| Front Shock Absorber | 09 type spring |
| Rear Spring Leafs | 5+2 |
| Rear Brake | Hydraulic |
| Wheels Type | Three |
| Front/Rear Tire | 4.5-12/4.5-12 |
1.The brake pedal is external and high, and won't be pried off easily, which is safer when we brake.
2.Double box design makes our standpipe much stronger, and it strengthens the connection between the standpipe and keel frame, which makes it harder to tear apart the standpipe from keel frame.
Stable frame cargo motor tricycle
1. Material technology: We will select 5-10 products that meet our standards from 100 steel products, and the remaining materials will be supplied to factories of other second and third-tier brands. Only those that meet the thickness, size and material we just mentioned can pass our screening. And our frame production line consists of 18 processes.
2. Carriage welding: 90% of carriage welding is made by CNC robot welding, with better quality and more smooth and beautiful welding points.
Dayang has successfully entered the European and American markets with high-quality products and excellent technology. It has been exported to more than ten countries and regions including the United States, Germany, South Korea, Thailand, Myanmar, Peru, Southeast Asia and so on. The annual sales volume exceeds 5w units, and the brand value has exceeded RMB 25.1 billion