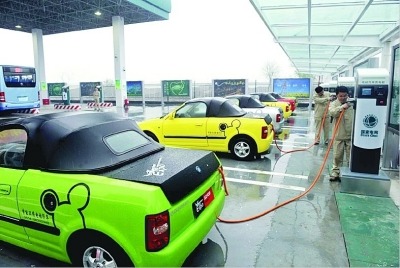 Recently, Yunnan Provincial Development and Reform Commission issued the planning of electric vehicle charging infrastructure in Yunnan Province (2016-2020) (hereinafter referred to as the planning). It is proposed that by 2020, Yunnan will invest 4.037 billion yuan to build more than 350 centralized charging and replacement power stations and more than 163000 decentralized charging piles to meet the charging demand of 160000 electric vehicles in the province.
The plan proposes that Kunming + 3 urban agglomeration (Yuxi City, Lijiang City and Dali City), as a demonstration city for the promotion of new energy vehicles, needs to build charging facilities to meet the charging needs of 82400 electric vehicles during the 13th Five Year Plan period, accounting for more than 50% of the planned number of the whole province. In addition to improving the charging infrastructure, Kunming + 3 urban agglomeration will also actively explore the charging infrastructure construction and commercial operation mode in other fields, and accelerate the application and promotion of charging intelligent service platform.
In addition, during the 13th Five Year Plan period, Yunnan will also rely on the parking spaces in the expressway service area to build an intercity fast charging network, and preferably promote three expressways: Kunming Yuxi Jinghong, Kunming Dali Lijiang and Kunming Qujing Guiyang. By 2020, Yunnan plans to build 52 intercity fast charging stations on major highways.
It is estimated that from 2016 to 2020, the total investment in charging infrastructure in the province was about 4.037 billion yuan, including 2.407 billion yuan for centralized charging and replacement power stations and 1.63 billion yuan for decentralized charging piles. In addition to supporting private and foreign capital to enter and participate in charging infrastructure construction in various forms, Yunnan will also support it by encouraging the use of social capital to set up special development funds and issuing charging infrastructure enterprise bonds.